"You can receive the lesson of a fight for free!"
~Yuzo
Time till next reboot: 24h 55m 56s
MUD Clients
Playing a MUD is much more comfortable with a good client. Clients are programs that offer additional features, such a separate command line, buffer search, logging, custom coloring, macros and triggers. Most of them are free, some can be bought at a reasonable price.
Mudlet
This is our number one pick and the client we recommend if you want to get the most of your Midnight Sun experience. Developed by the folks at mudlet.org, this is a modern, feature-rich client with a powerful scripting framework. It is available for a wide range of platforms and is being actively developed, with a good and helpful community.
We have used its Lua scripting to create a graphical user interface (GUI) for Midnight Sun. It lets you see all your vital stats at a glance, without typing, and the mapper makes for easier orientation in the game world.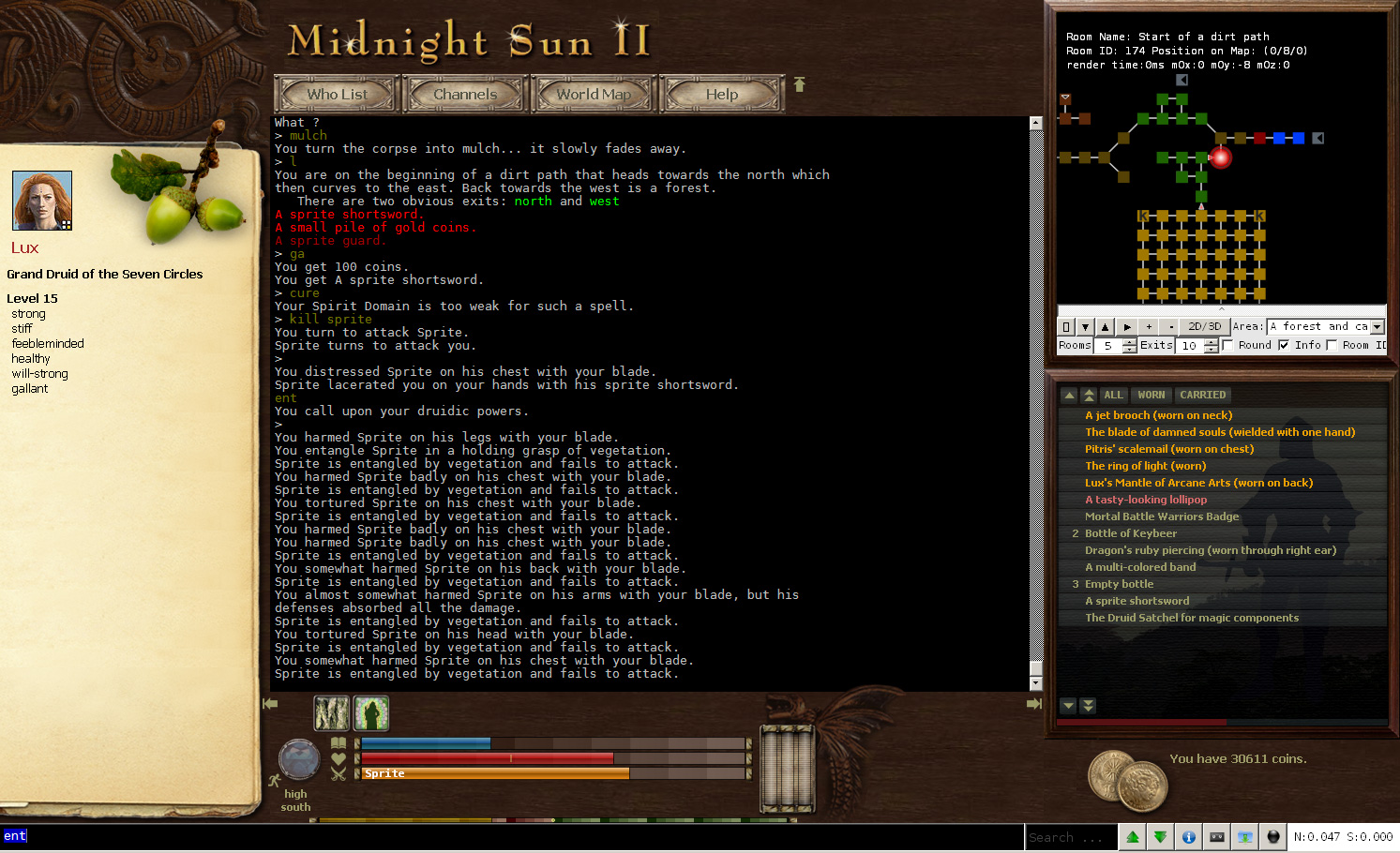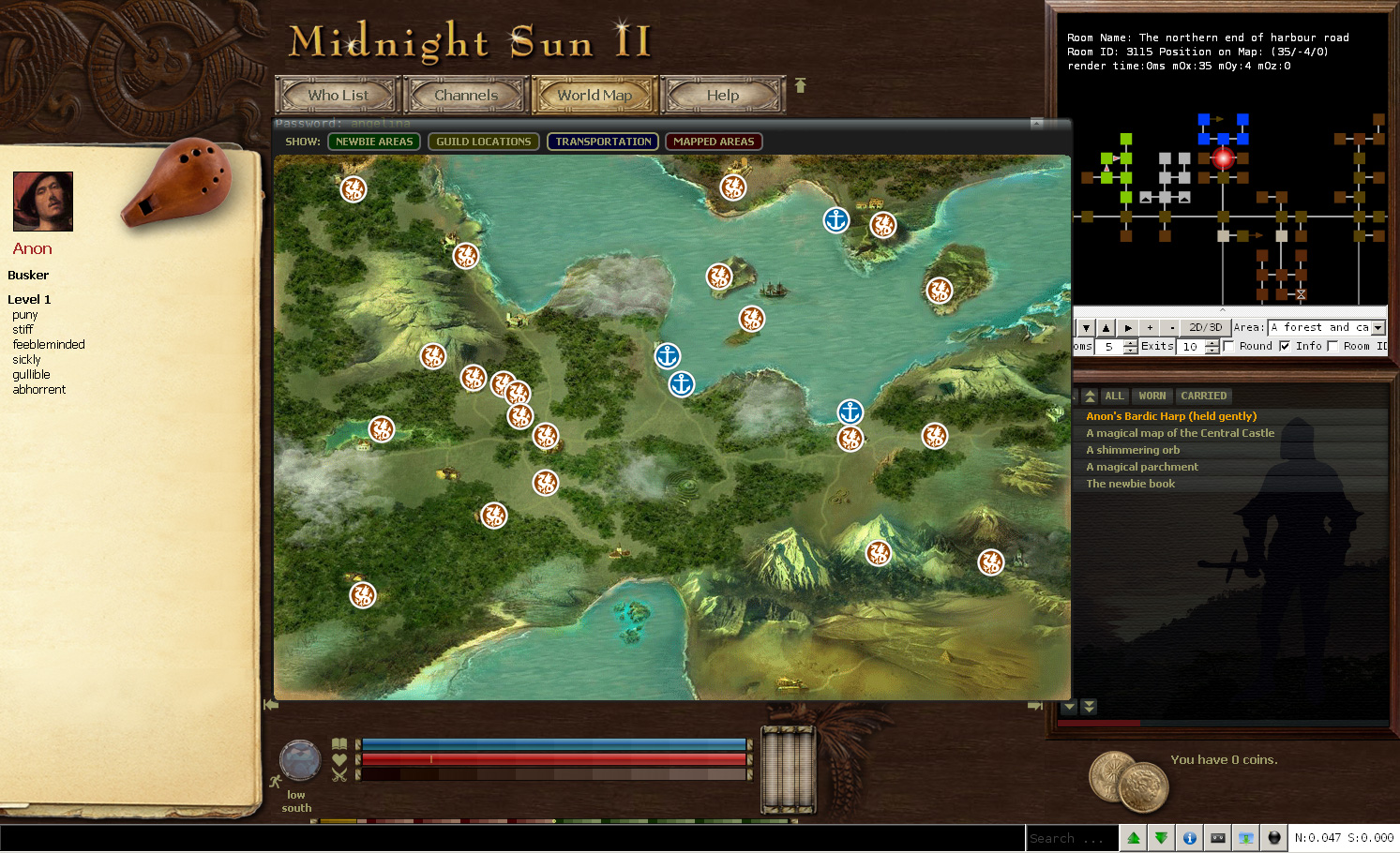 For instructions on how to download and install Mudlet and how to enable the graphical interface, look here.
GMud
A rather basic but very compact client for Windows. It does not require installation, so it can be run from a flash drive. You can download the .zip file (with connection settings already in place) from our site here.
Mud Portal
Mud Portal is a mudding hub site, which also offers a web-based client, customizable with JavaScript. For ease of use, we embed the basic version of their client on our site.
MUSHclient
This was the most customizable free client before Mudlet came on the scene. Among other things, it offers support for screen readers, such as JAWS, and so is a good choice for blind players. It only offers a Windows version, which you can download from the MUSHclient website.
zMUD and CMUD
Many old mudders will be familiar with zMUD, the staple client of the late 1990's and early 2000's. It is no longer being developed and was replaced by a newer client from Zugg Software called CMUD, which is very similar. While there are better free alternatives out there today, it is not a bad client and for somebody returning to MUDs it might be worth the USD 30, just for familiarity's sake.
TinTin++
A console MUD client for Mac OS X, Linux, and Windows, available from the TinTin++ sourceforge page. It also works well with MUSH, Rogue, BBS, and Linux servers and can be run from a shell account. It is another client that is very screen reader friendly.
BlowTorch
The most popular client for mobile devices. Only works on Android. Visit the BlowTorch website for more information. But be warned that even with a client, mudding from a mobile can be a frustrating task.